See our chimney pots added to a stone cottage project on the popular PBS show HomeTime!

Host Dean Johnson discusses here how easy they are to install.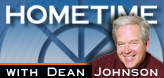 ---

Every home deserves the safety and quality that a European Copper chimney
pot provides. UL-listed and now Cradle-to-Cradle Gold certified as 100 percent recyclable and ideal for LEED projects, our patented copper chimney pots protect your flue while making it look fabulous.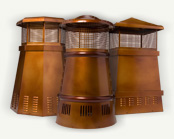 Our new value-priced steel chimney pots.